Website Redesign, TAG Con, and The Atlantis Grail Series is Completed!
February 7, 2020
Much news to report! First, a lovely new website redesign thanks to the awesome coding skills of Joan Marie Verba. No more annoying Wordpress and back to reliable hand-coded HTML.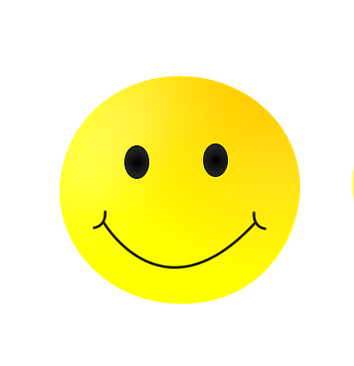 And now, with the release of SURVIVE (The Atlantis Grail, Book #4), on January 3, 2020, The Atlantis Grail series is complete.
Surprise... TAG Con GREECE 2020!

YES! We're having our first TAG Convention! It's happening September 24 - September 28, 2020 on a glorious Greek island! Click for more information on the venue and programming and join us for a weekend of a lifetime!
So what's next? Here's the plan. First — I am going to take a rest break from writing for at least several weeks, to restore my brain.
Then I will begin writing the first TAG novella in THE ATLANTIS GRAIL NOVELLA SERIES — most likely AESON: BLUE or AESON: BLACK, but this selection is not finalized yet — and should have at least one novella done and available to you in time for the December 2020 Holidays, or maybe even sooner.
At the same time I will begin the planning and research work for the TAG Prequel Series DAWN OF THE ATLANTIS GRAIL. I tentatively expect four books, and the tentative titles are EOS (book #1), DEA (book #2), NIKTOS (book #3), and GHOST (book #4), but there may be fewer books in the final lineup.
Meanwhile, the SURVIVE audiobook will be released on June 30, 2020 from Tantor Media.
And there should be more news on the Film/TV series option this coming spring. Stay tuned for tons of exciting developments!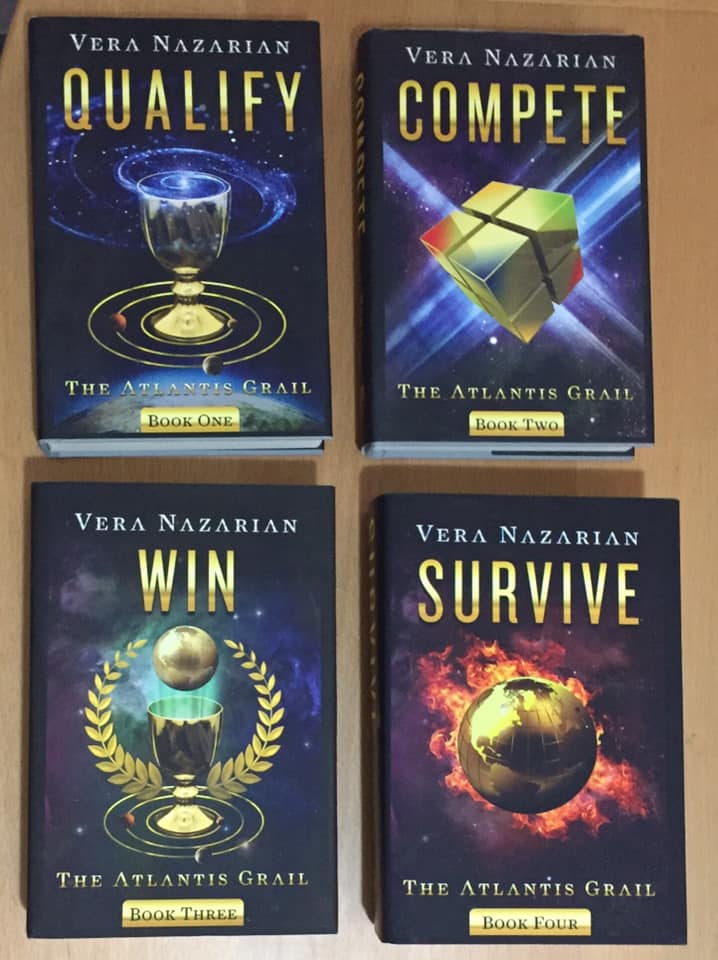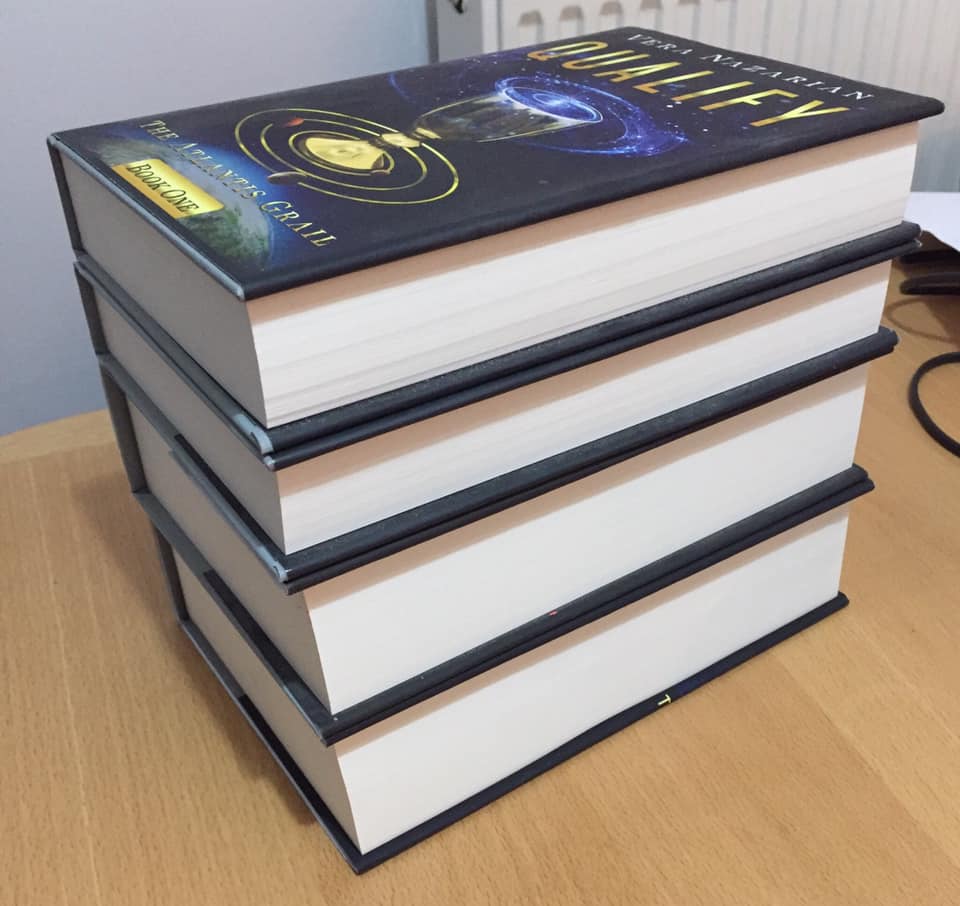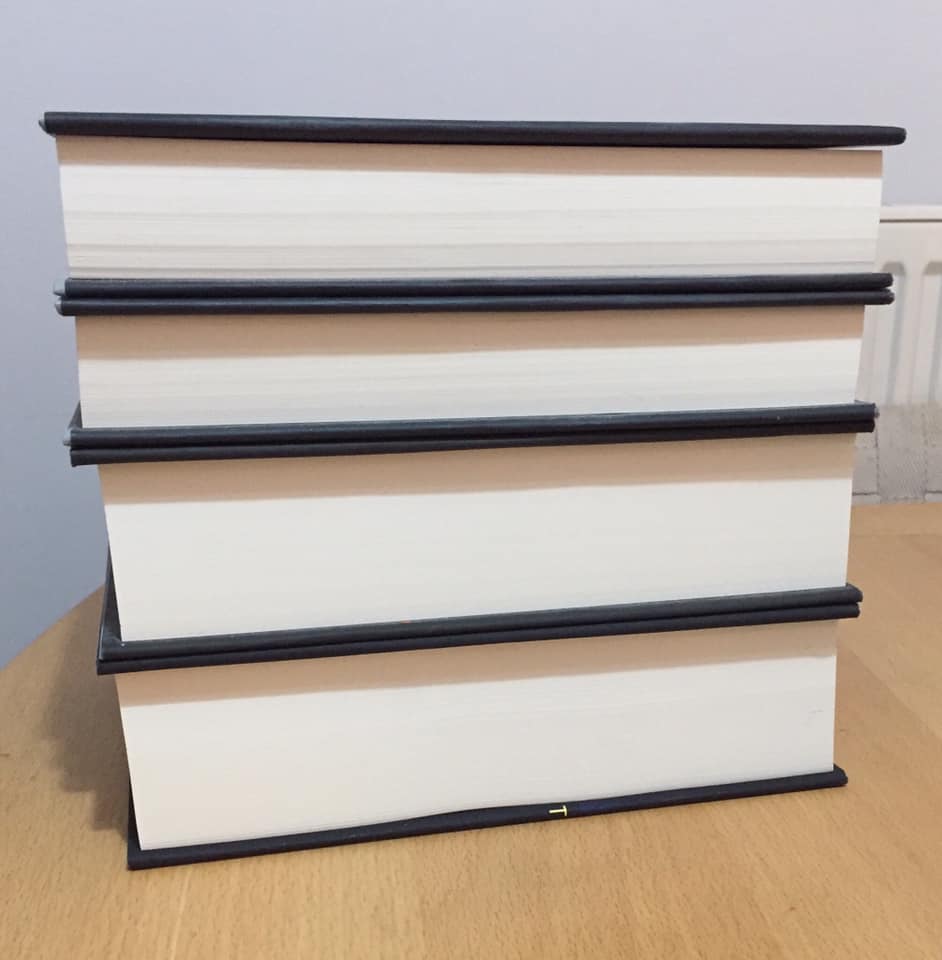 Photos by Joanne King
---
The Big Announcement - The Atlantis Grail has been Optioned for Film
September 9, 2018
After months of negotiations, I am thrilled to be able to share the Big Announcement at last — The Atlantis Grail series of books (which includes the bestselling science fiction novels QUALIFY, COMPETE, WIN, and SURVIVE) has been optioned for development as a feature film series and/or TV series by 405 Productions. And now Qualify, the film project, has a listing on IMDB.com
See the The Atlantis Grail Fan Discussion Panel below where I make the announcement on September 1, 2018 at Dragon*con in Atlanta, GA, and discuss the process.
In other news, WIN (The Atlantis Grail, Book 3) was a Finalist for the 2018 Dragon Award for Best Science Fiction Novel.
See the Dragon Awards 2018 Ballot.
---
Surfing the Desert and the Ocean with GoPro!
March 8, 2017
A few months ago, GoPro Video asked to use my various quotes as narration in their latest action video production, and I said yes.
Now, I'm thrilled to be finally able to share this awesome project with you!
The title is "GoPro Surf: Inside the Legendary Barrels of Namibia" starring amazing pro surfers Alex Smith, Koa Smith, Koa Rothman, Bianca Buitendag, Benji Brand, and Anthony Walsh, surfing both ocean and desert. My quote narration appears as layered text throughout the video. Enjoy! :-)
---
Mother
May 9, 2016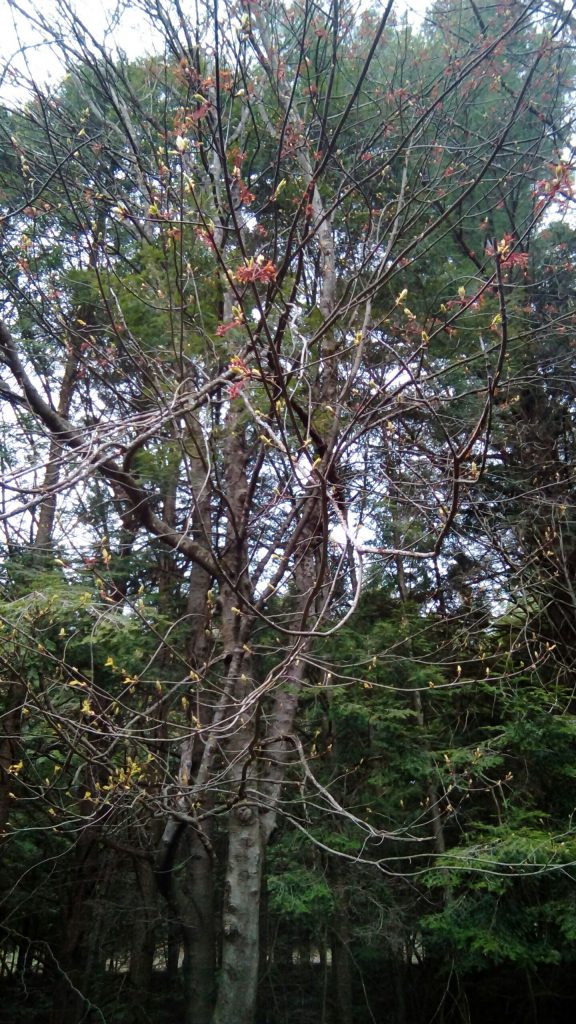 MOTHER
My Mother came up as rosy buds
On the branches of the tree
Right outside my bedroom window.
Her ashes buried in the Fall
Lay dormant under the snow of Winter
And now the tree has woken
And taken her in, with the help of the Spring rains.
She is flowing with sweet sap into the tallest branches,
and soon the mauve and rosy buds
will open into green leaves of Summer—her season.
But now, still fresh as springtime,
she looks into my window, looks in at me,
budding branches stirring softly in the wind.
Every time I glance up, I see her bright presence,
With me, now, alive in the moment.
Next year it will be different,
the tree will have flowered and moved on,
traces of her ashes diluted in the earth, dissipated gently.
But for now, Mom's last physical presence
is the strongest it will ever be in the tangible world,
And the tree is full of joy, watching me.
Vera Nazarian
5-9-2016
Monday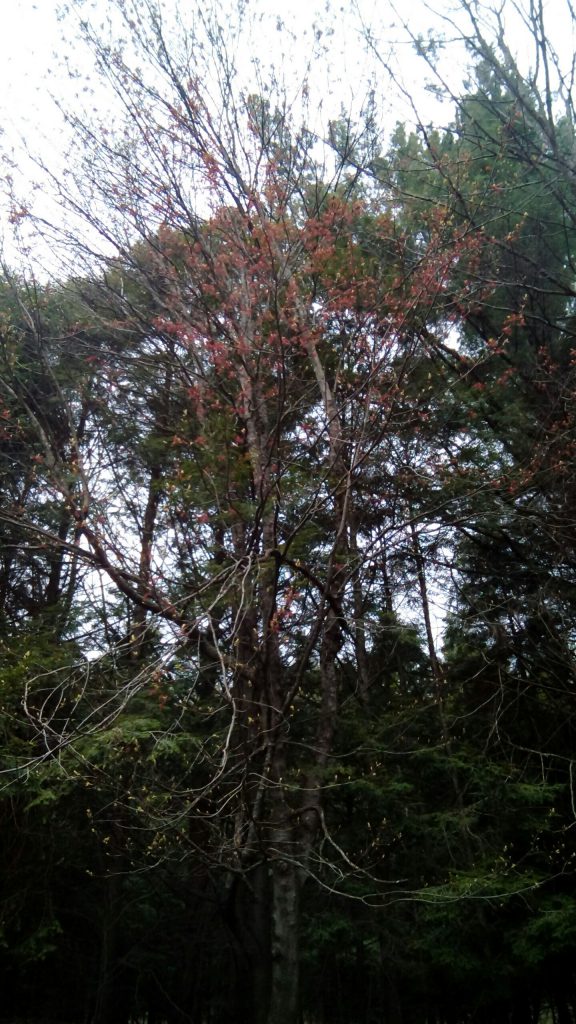 ---
Zinaida Petrovna Nazarian, 8/19/1932 – 2/3/2015 (Obituary)
February 6, 2016
Zinaida Petrovna Nazarian, August 19, 1932 – February 3, 2015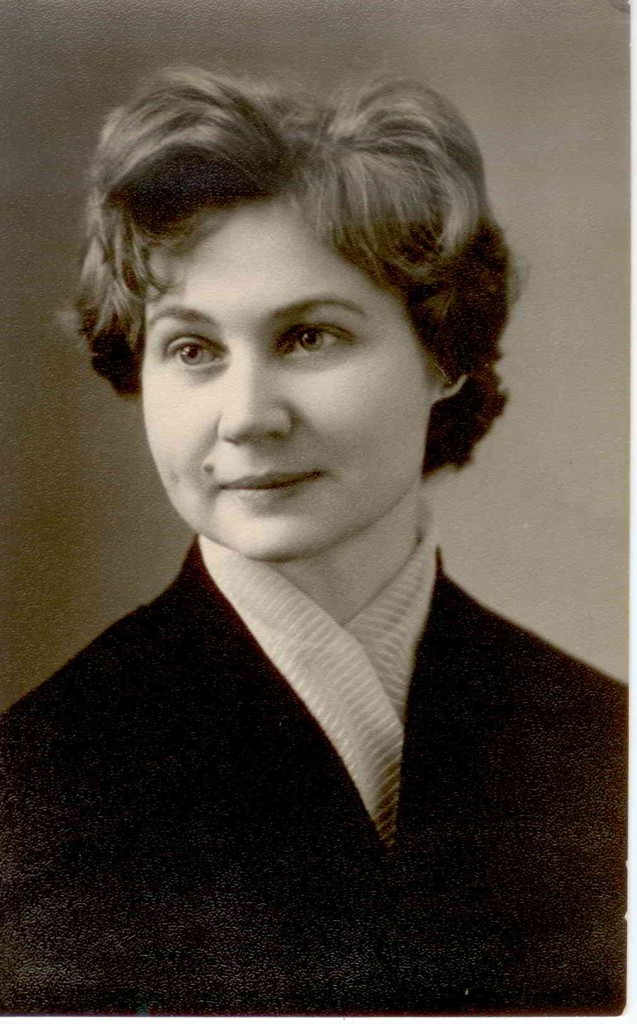 Zinaida Petrovna Nazarian
My beloved mother, kind, generous, warmhearted, long-suffering, enduring, brave, the gentlest, light-filled soul you may ever know, died at the age of 82, under hospice care at home in Vermont at 10:22 PM at night on Tuesday (2/3/15) after two difficult months of what we thought was a severe, relentless flu and turned out to be leukemia. She already survived ovarian cancer in 2007--a year filled with multiple surgeries, complications, infections, chemotherapy, hernias, hospital stays--and this time decided that she did not want to go through that again. With her passing, the generation of my fathers is now gone.
Mom was a true survivor. She survived the early days of the Soviet Union, the Nazi occupation of Crimea during World War II, not once but twice, as she, a little girl, and my grandmother fled the Germans twice as refugees, all across Central Asia and back, riding in freight trains, living homeless underneath an open sky and huddling under blankets while getting strafed from overhead by German sniper planes, being rescued and ferried by a battleship in the Black Sea, starving among death and dysentery, and finally returning home to Crimea when the war was over, and seeing her parents divorce as soon as her father, my grandfather Pyotr Ilyich Ushanov (a captain of a tank division in the Red Army) returned from the war a changed man.
Mom was true old-fashioned Russian, through and through. She grew up in Simferopol, Crimea, living with her now-divorced mother, my grandmother Antonina Ivanovna Dementieva (who was the equivalent of the town mayor of Simferopol, a high ranking position) and became a teacher of Russian Language and Literature. She taught the equivalent of older high school and adult lectures, in Simferopol and other local regions of Crimea including military officers schools, in a tiny village school in Siberia, and eventually in Moscow.
Mom was cultured, refined and always in pursuit of knowledge and learning, an expert in classics of world literature and history. She did her final graduation thesis on Jack London, and I remember when I visited Oakland, CA for the first time, Mom told me with reverence to look out for things related to him. All my love of language and reading I owe to Mom, who imbued my soul with myth, imagery, and literature.
When she lived in Moscow, studying to apply to the equivalent of graduate school, she met my Dad, Georgii (George) Nazarian, an Armenian from Tbilisi, Georgia, in the Moscow Library, of all places. They married and she stayed in Moscow permanently, until the mid seventies when we immigrated to the West, leaving the USSR as refugees to Lebanon.
This was when Mom got to survive her second war, the civil war in Lebanon, and be a refugee yet again as we fled with other Armenian families to Greece, and finally the United States, where after a long and arduous process she became a Permanent Resident and then a US Citizen (among other things, she had to get fingerprinted more than eight times by the INS, because her fingerprints were nearly non-existent, the normal whorl patterns worn off the tips of her fingers from a lifetime of doing hot water laundry by hand, as all other Russian women of the time.)
Mom was always reading one book or another, mostly classics in Russian (or Russian translation) and in English. When I was a little girl, she originally thought and hoped I would be a literature teacher too, but I turned out a writer instead, with many thanks to her, thus staying true to the general notion, and working within the field of literary pursuits. She even named me "Vera" (which means "Faith" in Russian), for her favorite female literary character Vera, from Ivan Goncharov's The Precipice. (Even now I want to ask Mom a specific detail about this book, and turn, and realize she is not there; I can no longer do that, I can never ask her about anything ever again...)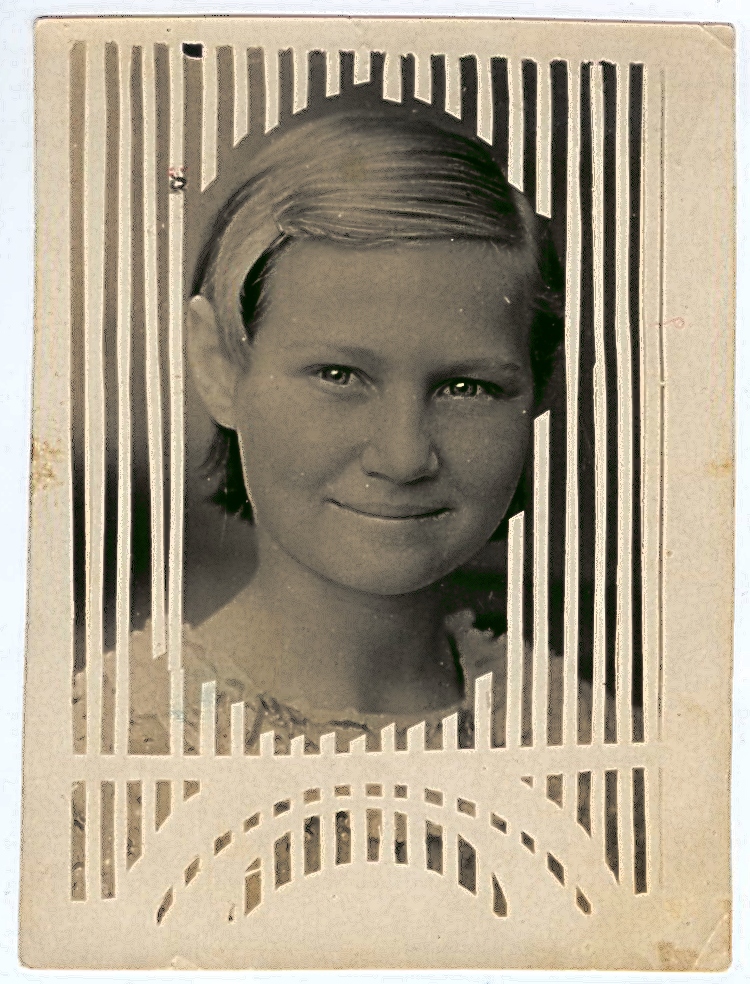 Although she claimed she was not a writer herself, at one point many years later, when we were living in Winnetka, California, Mom tried creative writing, and wrote, among other things, in Russian, a novella-length variation of Jane Austen's Persuasion, her favorite Austen novel! She chose to write about Captain Wentworth traveling on a ship, heartbroken and thinking of his lost love. In Mom's story, Wentworth looks out into the ocean and encounters a mermaid, whose lovely dialogue with him convinces him to return to seek Anne Elliot's love once more—a beautiful, heart-wrenching, haunting, and well written fantasy novella that I just might publish under Mom's own name in Russian, one of these days!
In addition to literature, Mom loved classical music, especially symphonies and orchestral music, and classical Russian Ballet. Back in Russia, she grew up listening to symphonies on the early radio programs. And later here in the US, we would always watch ballets and performances on PBS. Art and architecture was also a great love, and Mom enjoyed museums and art galleries whenever possible.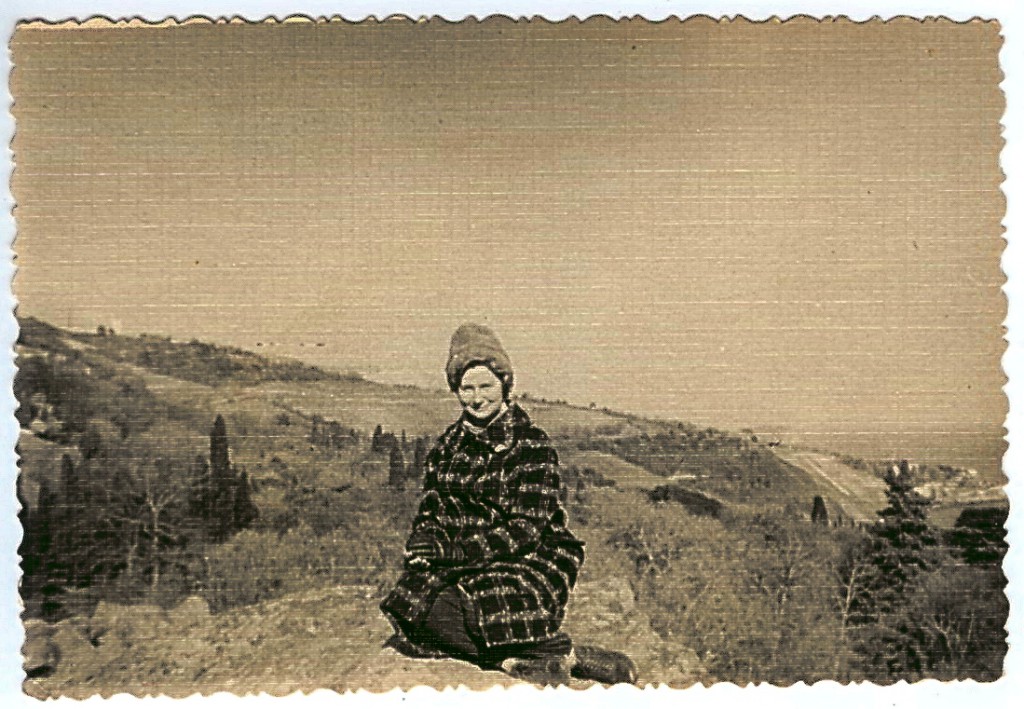 She'd dreamed of traveling the world, and got her wish in part, when we became immigrants. At one amazing point, when we were refugees being bused in Greece from the Sounion coast to the Athens medical center where they ran the required exams on us before allowing entrance to the US, we drove right past the Acropolis. Mom and I started to scream in awe and excitement, pointing and saying, "That's the Parthenon!" until other refugees on the bus were asking, "What, what?" and looking at us like we were crazy. We never had a chance to get closer to the great temple, but that moment will stay with me always. We were this close to it, but were not allowed to leave the bus. Classical Ancient Greece, our impossible dream, so near yet just out of reach....
It's interesting to note that Mom's name, "Zinaida" means "Daughter of Zeus" in Russian. She was called "Zina" which was her usual nickname. And in the nineties, when a certain show was on air, it naturally made her Xena, Warrior Princess, something she really used to laugh about.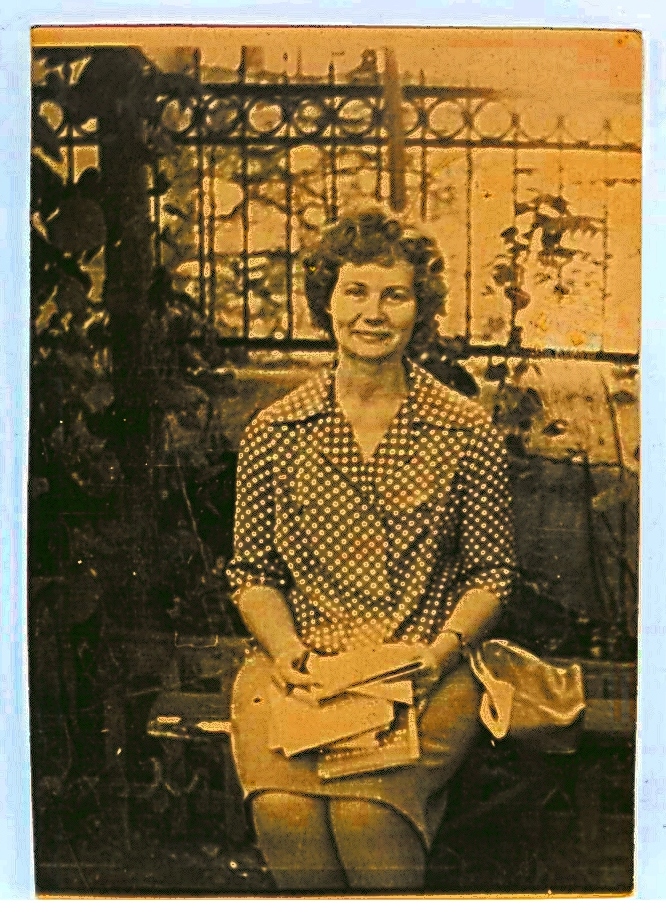 One of Mom's great talents was dramatic reading. When she lectured, in a voice filled with feeling and amazing sensitive nuance, the students would pay such attention that you could hear a pin drop. Once she mesmerized a hall of rowdy naval base academy officers with her literature lecture, and not only because she was young and attractive but because she had a storyteller voice. Another time she "woke up" a whole room of jaded party officials out of their usual meeting stupor by her presentation of some extremely dry material which she brought to life. Dramatic reading is a powerful part of the Russian tradition, and Mom was more than superb. She even acted briefly in her youth, in community theaters. And yes, she could sing! We often sang together at home, as I grew up....
Mom was also a great lover of animals, with the biggest heart you can imagine, and over the years she took in and cared for so many strays--dogs, cats, birds, you name it. She even managed to convince other people to rescue and care for stray animals even while back in Lebanon and Greece. Two stray dogs had fallen off a cliff in Sounion, Greece, where we were staying and fellow Armenian refugee young men climbed down and pulled them out because of Mom insisting Dad make them! And in Lebanon she fed a whole family of strays, after a cat gave birth to kittens in the old stone house we were staying in—Mom made sure Dad would go to the local butcher shop every day and for a few pennies (25 Lebanese piasters) get the daily scraps, and the six cats followed Dad down the street in Beirut and waited for him outside the shop perching on trees and signposts, and coming down as soon as he came out. In 1985 we became vegetarians together as a family, for ethical reasons.
Even now that she is gone, our cats wander the rooms sadly in confusion, looking for her. And one cat in particular, Sunny, a feral stray black cat we rescued from the woods, gentle and wise, sits on her bed and grieves. Throughout her illness, he was literally guarding her, sitting next to her pillow and sleeping near her head, like a loyal loving protector.
These past few days, even as Mom lay in bed declining, going in and out of consciousness, she would constantly ask me if I remembered to put out another can of cat food, or changed their water, or added dry food in the dishes. She also asked me to make sure to put out birdseed or scraps of grain and bread for the hungry birds in the snow outside. That's how much she worried and cared. And she constantly asked me if I myself had eaten, drank tea, rested, when she herself could no longer take in food, and could barely drink.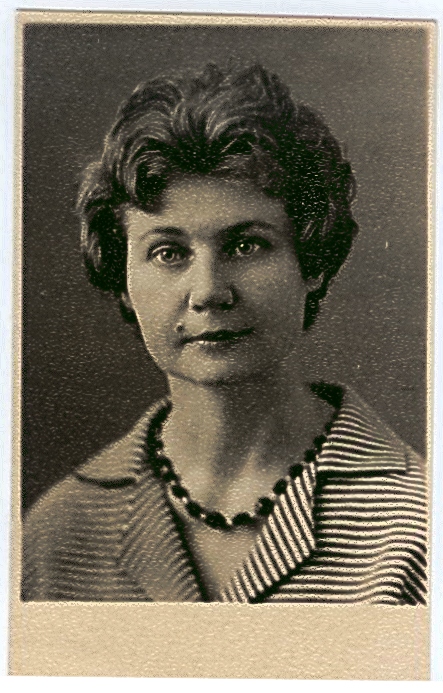 Mom stayed sharp, alert, and clear-headed all the way up to the end. While she was still sufficiently able to concentrate, I told her the plot of the last two episodes of the new season of Downton Abbey, because she really loved that show, but was no longer able to watch TV. We speculated on what would happen next and Mom really regretted not ever knowing the ending of the series and the future episodes. We speculated whether or not Mary Crawley would eventually get together with Tom Branson, her sister Sybil's widower. And when this latest episode aired on Sunday, sadly, Mom was no longer able to hear the episode recap, she was too ill and tired....
Right now the house feels very strange and semi-empty without her. You can feel a tangible void, a presence missing, a kind of hollow lightness, an emptiness in her room where before it contained a rich charge of loving energy. The balance is shifted and the world has become more flimsy and transparent somehow, less tangible.
Every few moments I want to say something to her, look in her direction in the room, and she is not there.
Only her books remain, shelves full, and piles covering every surface, filled with gorgeous volumes of classics, philosophy, theology, history, art, and wonder.... From the walls, prints of classical paintings out of the Middle Ages look down upon her empty bed, and the bundles of her written journals filled with her living notes and beloved handwriting sit in stacks. They are the spirit of Tolstoy and Turgenev, Pushkin and Tchaikovsky, and the whole nineteenth century rolled into one, and then going farther back, receding into ancient history of old Rus, amid ancient onion dome cathedrals, then simple wooden terem churches, birch trees and rolling open country fields underneath a great sky....
Another part of the true soul of old Russia has left the world. The great bell of the cathedral tolls.
I am privileged to be her daughter.
May she rest in serene glory and well earned peace until we all reunite again on the other side, and into the light.
---
Cover Reveal Day! - QUALIFY (The Atlantis Grail, Book One)
May 8, 2014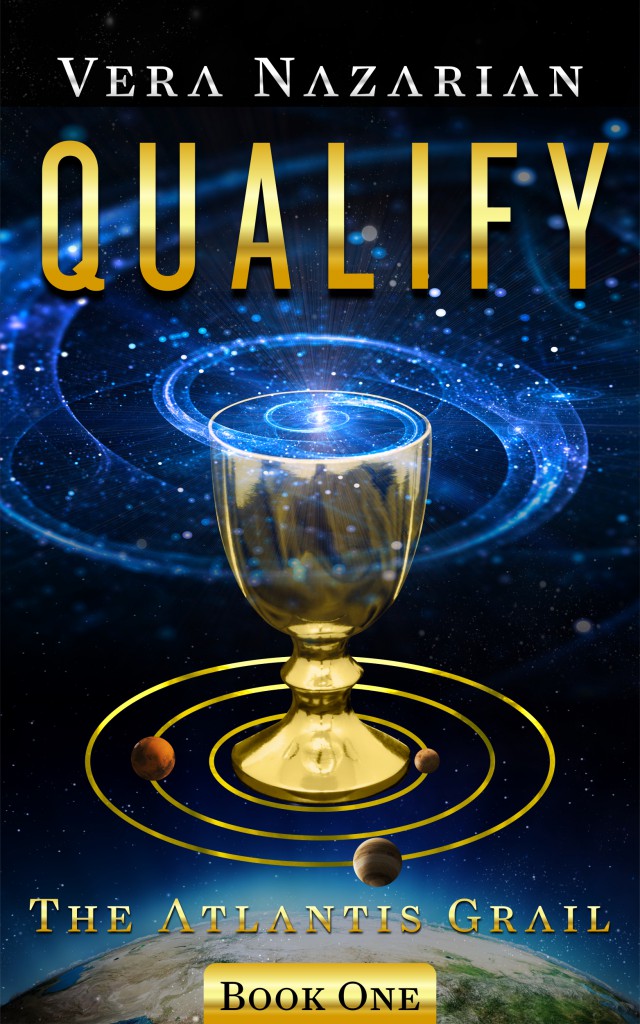 Cover Design © 2014 by James at GoOnWrite.com
The Atlantis Grail (Book One)

Read the rest of QUALIFY, coming soon in ebook, hardcover, and trade paperback!
---
Cobweb Bride - TODAY! - Release Day!
July 15, 2013
Today is the BIG DAY!
Cobweb Bride

is the book that I hope will

re-launch my broken life and my income flow

—after seven years of relentless, escalating hell (foreclosure, bankruptcy, death in the family, cancer, cross-country move, major surgery).
It is the story of Death and Love and loss and intensity... partaking of the Persephone and Hades in the Underworld myth and alternate Renaissance history set in a Europe very much like our own, but not quite...
Enter the Uncanny Valley of the Shadow of Death.
This is a place at the heart of the

Brothers Grimm

and in the mind of

Dante

, in the gut of

Ouroboros

, in the mouth of

Hell

and in the eye of a glittering

Imperial Court

rivaling the splendor of Louis XIV's Versailles.
It is an epic fantasy of love and eldritch wonder, about death's ultimatum to the world.
I put all my heart into writing this story.  All my intensity, loss, and longing.
It is here, inside... for you.
What if there was no death?
Find out more about Cobweb Bride, the first book of the Cobweb Bride Trilogy, at the official website...
This book was made possible thanks to amazing friends and Kickstarter supporters, and is officially released today, Monday, July 15, 2013.
And TODAY I am asking you, please, to participate in this Book Bomb.

A book bomb is an event in which people agree to purchase the book on that one particular day.
If you've ever thought to help me, THIS is it, the one and best, surest way to do it.
Why a Book Bomb?
Because if everyone buys on the same day, especially from Amazon, then the book rises in the rank (gets a lower number, aiming for #1), and becomes more visible to other buyers worldwide in the Amazon store.
And this sets up a self-sustaining chain reaction of visibility, so that the more people see it, the more people might potentially buy it, and keep it visible for others in a self-perpetuating cycle!
Books in the Top 100 are displayed on the first few pages of the various bestsellers lists. As a general rule, more people tend to look at the first page when they browse for books, and few keep looking beyond the first three. Almost no one bothers to keep clicking pages, so the further down the lists a book is, the less chances it has.
A book bomb is a concerted effort to propel the book up the ranks toward the top spots.  Staying there of course is up to the book itself, but that initial push is something that you can all do to help!
And now...
I ask you now to buy the book -- today.
Buy it in ebook (pretty much in every format under the sun), trade paperback, and trade hardcover editions -- take your pick!
Note that I make more money from ebooks than paper print editions.
Note also that if you buy though the Amazon Affiliate links here, I get a tiny bit more from each sale.
But, none of it matters -- buy whatever edition you want!
Thank you, with all my soul.
And I ask you to spread the word.
---
The Ultimate Secret of Book Promotion
April 28, 2013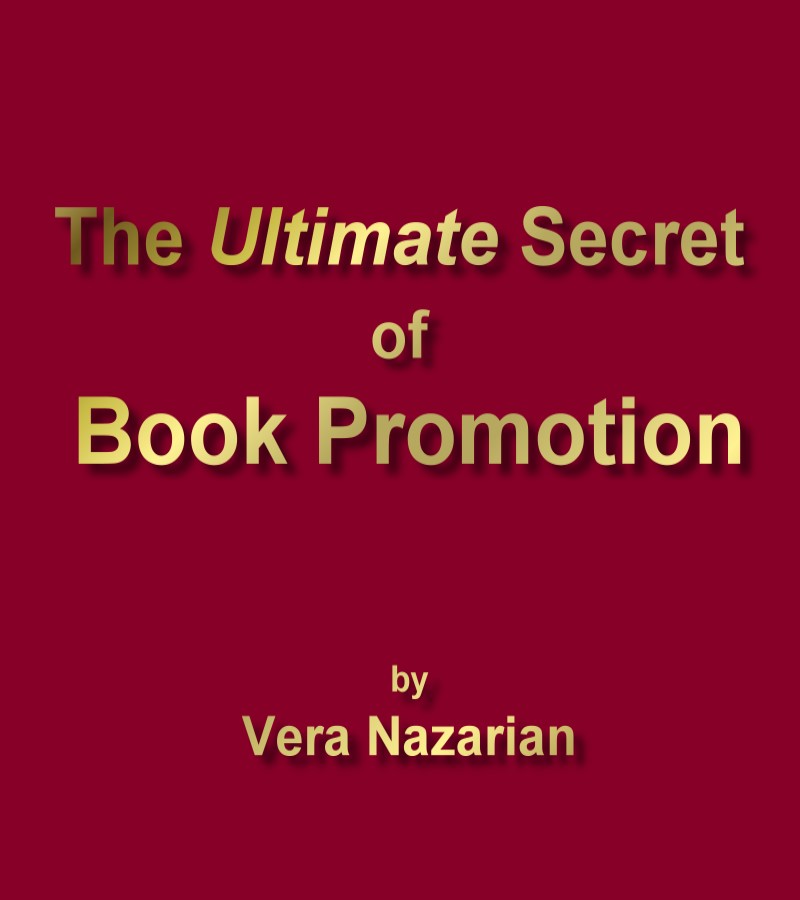 This is an expanded article version of a series of posts, starting with my post on Kboards.com in response to whether there is an actual honest-to-goodness secret to publishing success that is clandestinely employed by successful self-published "Indies."
A writer mentioned half-humorously that their answer to a friend who has long suspected that there is "a secret method to achieving high sales" is simply "no."
I responded with the following:
Thing is, there is a secret.
And it is something that so many of us glean over, and just sort of overlook willingly, because we tell ourselves it just couldn't be that prosaic, could it? No, no way.
We repeat the healthy mantra "write more books, and write the best books you can."
However, even having done so, even though it is mostly true, we still feel the strange "sixth" sense of having missed something else in the equation.
And here it is, the secret thing we're choosing to overlook and miss, over and over.
It is money.
The dirty little secret above and beyond persistence and talent is money -- in other words, the means to utilize every and all possible beneficial resources at our disposal.  I am talking not just about paid advertizing, but everything else that money can buy -- time (yours and other professionals who can help you), assistance of others (minions, a street team, posse, whatever) you can pay to do publishing tasks for you (high end cover design, editing, website, creative legwork), the ability to pay hefty entrance fees to various exclusive contests and opportunities for exposure such as high profile ARC venues and mass mailings, the usage of PR Newswire, NetGalley, special PR Firms, Book Tours, etc.
All of the above and more, cumulatively.
If you cannot afford even a single Bookbub ad, or a paid book blast mailing, frankly your options to get exposure are limited.
And if you say you've been using some (or even many) of the above techniques regularly, and paying for numerous ads and services, and you are still in a mid-list rut and have not achieved the proverbial break-out, I say to you -- how much worse off would you be now if you had not in fact done any of those paid things?
So yes, that's the secret, folks.
Money (and the liberal, cleverly planned usage of it) allows you to buy a bouquet of multiple opportunities, including that one thing that in your case could be that bit of luck that will catapult you into the stratosphere.
But you already know it.
Time to face the reality.
and an addendum post:
It is sneaky, because time = money.  Yours, somebody's, etc. We can call it something else, but it is what it is.
Luck also takes money.  I like to say that "before a lottery ticket is a winner, someone has to buy it" -- in other words, literally it's not luck, it's luck plus a buck (or more, if you bought a bunch) that gets you that winning ticket.
As someone who also does pretty much everything myself (book writing, cover design, formatting, promotion, website work), it all adds up to my health and life energy, and giving it my all.
And I am flat broke, with holes on clothing and a chronically empty fridge too. This year I am at the lowest point ever (recovering from foreclosure and bankruptcy and major illness etc, etc) but I've been actually for once paying for some things, but it's all blood money, food money, literally.
So it's all money underneath.
* * *
The following day, I decided to sit down and brainstorm all the various methods, tips and tricks that I've gleaned over the last year and a half of closely following the Writers' Cafe forum at Kboards.com, but with the caveat that the methods are all free and hence entirely affordable for not only those with the means to purchase advertising and other professional promo services, but for the poor-as-Church-Mice authors.
Here are the things I came up with, as a promotional core, summarized in another post:
It's a fact.
Many of us cannot afford even basic advertising -- promoted Facebook posts ($7 a pop), various sites' book blasts and listings ($10-$25 a pop), much less the high end stuff like BookBub, ENT, KND, NetGalley, PR Newswire, PR Firms, etc....
All this stuff that feeds and powers (behind-the-scenes) the engine to kick-launch our books into regular and established visibility and maintain it there. (Ultimately, it's the same engine that major publishers use to launch their mega-sellers, and that many -- but not all, of course -- successful indies use to put themselves in a position to regularly move thousands of units.)
So...
The discussion in this thread, where I posted about the need for money (resources) as the real secret behind cumulative success (given all other factors in place such as a well written, well produced book) got me further thinking...
Supposing that we have a) an excellent book to sell, and b) we have no funds, only our own efforts, skills and dedication... then, what can we poor church-mice do?
Let's post below our methods, tips and tricks that can be used by anyone without spending a cent.

I'll start by listing some givens and things we already know, so we don't re-hash the same-old same-old.
Methods We All Know Already (or Should Know)

1) Write a high quality book that people want to read.
2) Have it professionally presented -- edited, designed, and with an attractive cover (as much as possible for a church-mouse).
3) Use Social Media such as Facebook, Twitter, Goodreads, LibraryThing, Shelfari, Pinterest, Google+, LinkedIn, MySpace, Tumbler, Instagram, etc., to promote your book to your social circles. And this assumes you stay within limits of good behavior, don't spam, and use tactful techniques to chronically cultivate your social networks. Use free HootSuite to set up automated tweets and posts.
4) Set up and cultivate a Mailing List for book announcements only (via MailChimp or such), and post links and/or widgets with the subscription form in as many places as possible and prominently on your website, blog, social media pages, and in the interior front and back matter of your actual book.
5) Include links to your other books or to a common landing page with links inside each ebook front or back matter (or both).
6) Give away your book for free to build readership and gain fans. Use the "Going Free" technique to either enroll the book in KDP Select and use the 5 free days to promote, or make one of your books Perma-Free by price matching it (making it free on other sites via Smashwords, and have Amazon match it).
7) Write a series, and put the first book Perma-Free as a loss leader to "hook" them and gain buying fans for books 2, 3, and onwards.... The more books in the series, the more likely you gain a long tail of "addicted" buyers.
8.) Write more books (with quality and professional presentation a given). Keep publishing them, and widening the net of your exposure, and have them sell each other.
9) Use the various Going Free and Discounted promotion sites that accept free submissions and fill out their forms, and hope to be picked up and featured.
10) Cultivate reviews. Use LibraryThing Member Giveaways to give away 100 ebooks (at a time) to gain reviews. (Use Goodreads Giveaways to give away 1-3 hard copies of your hardcover or paperback book, if you can afford it, but this is not free.) Find various forums and specialized groups on Goodreads where you can offer your book to reviewers. Email bloggers directly and manually, one at a time, until you lose the will to live as you comb the internet for them like precious crumbs.
11) Find and cultivate Super-Fans who love your work with a passion and will basically rave about your books for free to other people, which will in turn generate word-of-mouth and a geometric progression for exposure.
12) Cultivate yourself and/or your book series as a Brand.
13) Band together with other church-mice. Join group blogs, blog hops, and set up book tours. Plug each other!
Okay, now your turn! What other free tips, tricks, or methods did I miss? What new, original, unique things have you used?
---
Women in SF&F Month: Writing Warrior Women
April 21, 2013
---
Greetings, Friend! I am Vera Nazarian, writer, artist, publisher, and creator of wonder. Welcome to my new redesigned website. Don't be shy!  Click around. Peek under the covers and around corners. Explore! Enjoy! :-)